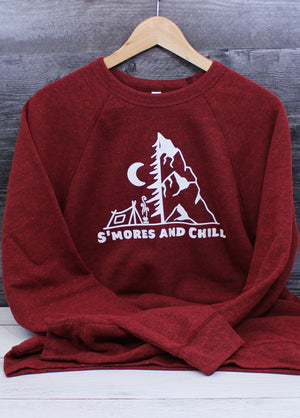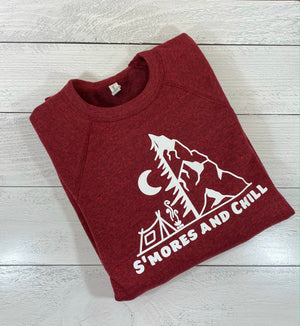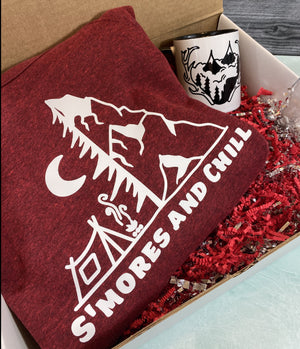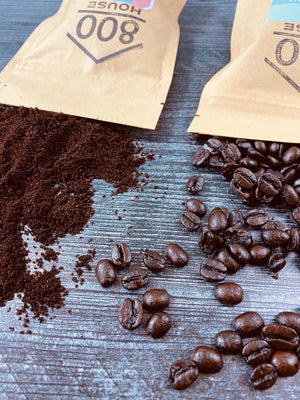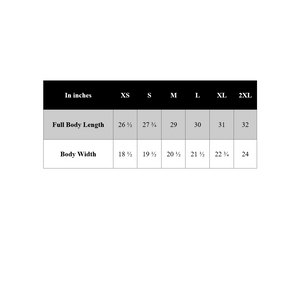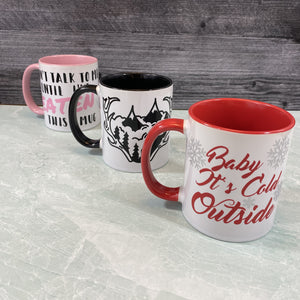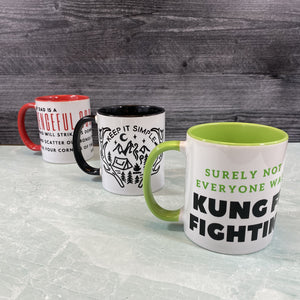 Unisex soft sweater, this beautifully made sweater is sure to he a hit this winter season, a wonderful addition to anyone wardrobe. The design on the shirt is White.   
▬▬▬▬▬▬▬▬▬▬▬▬▬▬▬
DETAILS
▬▬▬▬▬▬▬▬▬▬▬▬▬▬▬▬
All our designs and manufacturing are done right here in the USA, we only use the best Bella and Canvas sweaters and Long Tee's as we've tested them against others and found their softness and colors to be superior to others. We are a small business located in Washington State and pride ourselves on putting our customers first and helping local business'. It is why we partnered with 800 House Coffee to provide free samples of their coffee, they are a small roasters located in Seattle (www 800housecoffee.com)  
Included in Box
- Hand Designed Sweater (Bella and Canvas Sponge Fleece) Made in the USA
- Three 1.5oz Coffee Samples (comes in multiple varieties) Whole Bean
- Hand Decorated Mug, choice of design and color
 - Comes in our Natural Kraft Box and filled to the brim with red and silver crinkle paper to keep everything safe. Our Mugs are created using the highest quality Vinyl, handmade designs that are made to order right here in the USA. In order to be ecofriendly, we avoid using any kinds of toxins on our mugs and therefore the vinyl is not covered in epoxy, though the design will remain permanent.
•    7 oz., 52% airlume combed and ringspun cotton, 48% polyester, 32 singles
•    Grey Acid fleece is 6.5 oz., 52/48 combed and ringspun cotton/poly
•    Pre-laundered sponge fleece
•    Triblend Colors are 8.2 oz., 50% polyester, 37.5% airlume combed and ringspun cotton, 12.5% rayon, 30 singles
•    Marble fleece colors are 6.5 oz., 85% airlume combed and ringspun cotton, 15% polyester, 30 singles
•    Heather Athletic: 90% Airlume combed and ring-spun cotton, 10% polyester fleece, 32 singles
•    Retail fit
•    Unisex sizing
•    1x1 ribbed cuffs and waistband
•    Side-seamed
•    Tear away label
•    Pre-shrunk
•    Disclaimer - due to the specialized washing process, each acid wash garment is unique
▬▬▬▬▬▬▬▬▬▬▬▬▬▬▬▬
SIZING
▬▬▬▬▬▬▬▬▬▬▬▬▬▬▬▬
Mug is 11oz
Please check the sizing chart
▬▬▬▬▬▬▬▬▬▬▬▬▬▬▬▬
CARE INSTRUCTIONS
▬▬▬▬▬▬▬▬▬▬▬▬▬▬▬▬
Machine wash cold
Tumble dry on low heat
Do not iron directly on graphics/letters
Do not dry-clean
▬▬▬▬▬▬▬▬▬▬▬▬▬▬▬▬
PERSONALIZATION
▬▬▬▬▬▬▬▬▬▬▬▬▬▬▬▬
We absolutely love to customize for people! Want to add a name or have the same design on a different product, let us know and we'll send you an estimate ASAP. Want a completely different design altogether, lets chat and see what's on you mind. We love getting inspired!
▬▬▬▬▬▬▬▬▬▬▬▬▬▬▬▬
SHIPPING

▬▬▬▬▬▬▬▬▬▬▬▬▬▬▬▬

At the moment we have no expedite shipping but we try our best to have items ship out as fast as possible and we're working on providing this service as soon as possible If there is a specific date that you need the order by, please contact us FIRST and we can estimate the shipping time for you. USPS does experience rerouting and delays from time to time and Silver Birch will always follow up with you in these cases. Military Addresses may require additional delivery days depending on location

▬▬▬▬▬▬▬▬▬▬▬▬▬▬▬▬

RETURN POLICY

▬▬▬▬▬▬▬▬▬▬▬▬▬▬▬▬

Unfortunately because we print to order, we cannot offer any refunds or returns, however please contact us and we'll be sure to figure out a solution for you

▬▬▬▬▬▬▬▬▬▬▬▬▬▬▬▬

Silver Birch

▬▬▬▬▬▬▬▬▬▬▬▬▬▬▬▬

Thanks for choosing to shop with us! We hope you love our stuff as much as we do. Share the love on social media and tag us for a chance of free giveaways!

Instagram - @SilverBirchGifts @Ampedtees

Facebook - @SilverBirchGift @AmpedTees