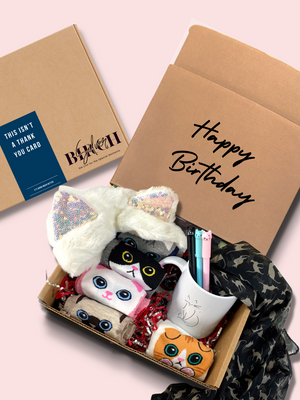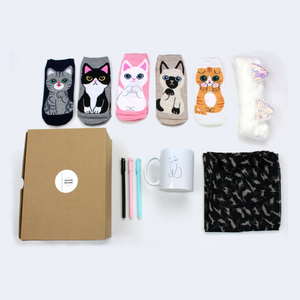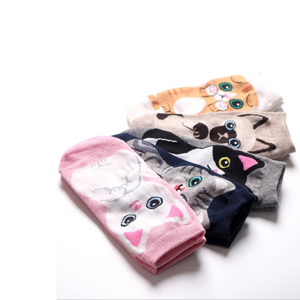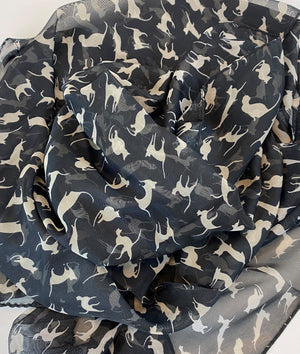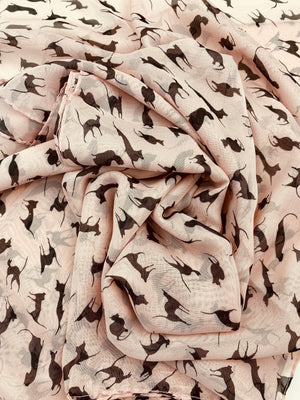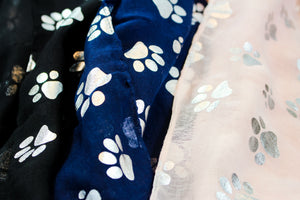 This Gift Box for Cat Lover is the perfect friendship gift or birthday box for any cat mom, it's been a favorite in our store for years and part of our Cat gifts for women and for men, we try to constantly keep them in stock but they do run out fast so grab your while you can!!
▬▬▬▬▬▬▬▬▬▬▬▬▬▬▬
DETAILS
▬▬▬▬▬▬▬▬▬▬▬▬▬▬▬▬
Our Gift Box includes
😺 5 women's socks each with a different Cat Breed (Siamese, Tuxedo, Turkish Angora, American Short hair, Scottish Fold)
😺Our socks are a mix of combed cotton, spandex and polyester.
Super soft without being too heavy
😺 Our uniquely designed Cat Mug
😺 Cat Spa/Make Up Ears
😺 Cat Scarf
😺 Cat Pens (Set of 3)
😺 Comes in our Natural Kraft Box filled to the brim with crinkle paper to keep everything safe
▬▬▬▬▬▬▬▬▬▬▬▬▬▬▬▬
SIZING
▬▬▬▬▬▬▬▬▬▬▬▬▬▬▬▬
Socks are short ankle socks (women's 5-9)
11oz Mug
▬▬▬▬▬▬▬▬▬▬▬▬▬▬▬▬
CARE INSTRUCTIONS
▬▬▬▬▬▬▬▬▬▬▬▬▬▬▬▬
Wash socks as you would normal socks
Mug is Microwave and Dishwasher Safe
Wash Scarf and Headband by hand
▬▬▬▬▬▬▬▬▬▬▬▬▬▬▬▬
SHIPPING
▬▬▬▬▬▬▬▬▬▬▬▬▬▬▬▬
At the moment we have no expediate shipping but we try our best to have items ship out as fast as possible and we're working on providing this service as soon as possible
If there is a specific date that you need the order by, please contact us FIRST and we can estimate the shipping time for you.

USPS does experience rerouting and delays from time to time and Silver Birch will always follow up with you in these cases.
Military Addresses may require additional delivery days depending on location
▬▬▬▬▬▬▬▬▬▬▬▬▬▬▬▬
RETURN POLICY
▬▬▬▬▬▬▬▬▬▬▬▬▬▬▬▬
We do not offer any refunds or returns, however please contact us and we'll be sure to figure out a solution for you
▬▬▬▬▬▬▬▬▬▬▬▬▬▬▬▬
Silver Birch
▬▬▬▬▬▬▬▬▬▬▬▬▬▬▬▬
Thanks for choosing to shop with us! We hope you love our stuff as much as we do. Share the love on social media and tag us for a chance of free giveaways!

Etsy -  GiftsBySilverBirch.etsy.com
Instagram - @silverbirchgifts
Facebook - @silverbirchgift

*Interior messages font color varies

Adorable, awesome kitty gift box!
I sent this box to my sister as a surprise, pick-me-up gift during a tough finals week and it TOTALLY made her day! This is a perfect gift set for any cat lover! (side note: I own the socks and wear them all the time, they are so cute!)
"Bought this for a secret Santa gift. She absolutely loved it!!"
"This is a super adorable and cute gift for cat lovers. I purchased the gift box for my colleague for her birthday, and she loves it! I requested the seller to ship the gift as soon as possible to ensure that it arrived in time for my colleague's birthday, and the seller shipped it right away. I highly recommend the seller and the gift box!"
"Bought as a secret santa gift for a crazy cat lady co-worker and she was absolutely tickled to death! She squelled with excitement! Fast shipping! Highly recommend!"