We Live for The Special Moments
That smile that keeps growing, the laugh of surprise, the absolute joy on a loved one's face when you give them that perfect gift. We live for those moments. We bring you extraordinary finds for your extraordinary people
Shop Now
Inspiration
Creativity is all around us and our dedicated buying team are constantly on the prowl for unique gifts. We bring together the very finest products and designs for you and your loved ones. With out in house development team we create our own goods too.
Shop Now
Unique
Every single one of us is unique, and so are our products, each product showcases what we love about all the special people in our lives
Shop Now
This is a perfect gift for a cat lover. It was received very quickly and made a nice surprise. She thought the socks and mug were super adorable. With the socks, a mug of tea, a good book and her kitties, she felt super spoiled and very content
TERESA
This is a wonderful gift for a "cat" person. It is exactly as pictured, very well made, at a very fair price and it shipped fast. I can highly recommend this shop
ELLEN
I had these socks sent as a gift and my friend LOVES them! Great communication with seller. Will buy again. Thank you
MARIE
Limited items
We believe that when you purchase a Silver Birch product, you should be confident you won't find anything like it. That's why we've made our products in limited quantities. But not to worry we're always hunting for the next bestseller.
built in the evergreen state
Born in Kirkland, Washington minutes away from lush forests and a mountainous backyard, an amalgamation of people and cultures from all walks of life 
Made to Impress
We've done the hard work for you and picked exceptional products and designs and packaged them for that wow factor you're looking for. Forget the same gifts from the same stores you see everywhere, add a special touch for your special people.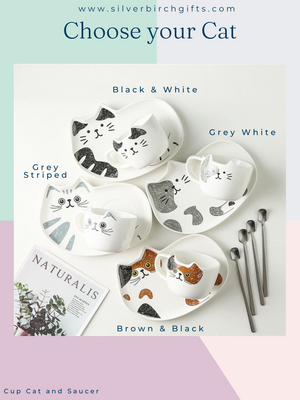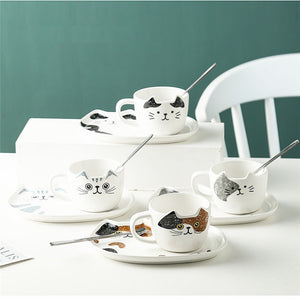 Cat Mugs and PlateNothing says I'm thinking about you than a gift box and if you have a Cat Lover...
Learn more