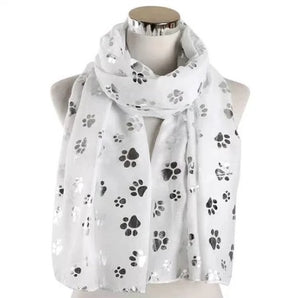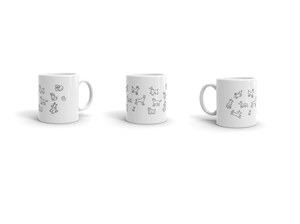 Dog Lovers rejoice
We're so happy to add this beautiful gift basket to our family! Perfect for any Dog mom out there

▬▬▬▬▬▬▬▬▬▬▬▬▬▬▬
DETAILS
▬▬▬▬▬▬▬▬▬▬▬▬▬▬▬▬Our Dog Lovers  Gift Box includes
- Specially designed mug with multiple breeds of doggies, absolutely adorable
- The softest set of socks with little pups on the heels (5 pairs)
- Beautiful Paw Scarf with silver embellishments (6 colors available)
- Comes in our Natural Kraft Box and filled to the brim with red and silver crinkle paper to keep everything safe. 

▬▬▬▬▬▬▬▬▬▬▬▬▬▬▬▬
SIZING
▬▬▬▬▬▬▬▬▬▬▬▬▬▬▬▬
Mug is 11oz
Socks are women's one size fits most (5-9 approx)
▬▬▬▬▬▬▬▬▬▬▬▬▬▬▬▬
CARE INSTRUCTIONS
▬▬▬▬▬▬▬▬▬▬▬▬▬▬▬▬
Machine wash: As you would normal socks
Mug are microwave safe, and dishwasher safe

▬▬▬▬▬▬▬▬▬▬▬▬▬▬▬▬

SHIPPING

▬▬▬▬▬▬▬▬▬▬▬▬▬▬▬▬

At the moment we have no expediate shipping but we try our best to have items ship out as fast as possible and we're working on providing this service as soon as possible If there is a specific date that you need the order by, please contact us FIRST and we can estimate the shipping time for you. USPS does experience rerouting and delays from time to time and Silver Birch will always follow up with you in these cases. Military Addresses may require additional delivery days depending on location

▬▬▬▬▬▬▬▬▬▬▬▬▬▬▬▬

RETURN POLICY

▬▬▬▬▬▬▬▬▬▬▬▬▬▬▬▬

Unfortunately because we print to order, we cannot offer any refunds or returns, however please contact us and we'll be sure to figure out a solution for you

▬▬▬▬▬▬▬▬▬▬▬▬▬▬▬▬

Silver Birch

▬▬▬▬▬▬▬▬▬▬▬▬▬▬▬▬

Thanks for choosing to shop with us! We hope you love our stuff as much as we do. Share the love on social media and tag us for a chance of free giveaways!

Etsy -  GiftsBySilverBirch.etsy.com
Instagram - @silverbirchgifts
Facebook - @silverbirchgift
com
"My order arrived quickly and well packaged. This dog lovers gift box is fabulous. The scarf and mug are wonderful and the socks are absolutely adorable. I love everything. When I missed the sale I told Ash I was still going to go ahead and purchase the box because I thought it was tremendous. She was amazing and decided to be incredibly generous and send me extra socks to make up for the fact that I missed the sale. I couldn't believe it. I am overwhelmed with her kindness and generosity. I highly recommend this shop! Thank you sooooo much."
"Came in exactly as pictured! I'm super excited to give this as a gift come Christmas!"